Solar + Backup Heat Pump Dryer Machine
Product Detail
Technical Specifications
AFTER-SALES SERVICE
The solar heat pump dehydrator combine solar+ heat pump dry to have the optimal result to use solar for 10-20% free and 80% more or less with heat pump to save dry cost.
Components of solar heat pump dryer
1) Solar air collectors.The quantity of solar air collectors depends on the customer's needs, we have four common option (5 pcs, 9pcs, 6pcs, 10pcs)for choose. Of course, customer also can decide the quantity by themself.
2) Heat pump drying system.It is make up by heat pump dryer + drying room + trolleys + trays + all spare parts.

Advantage of solar + heat pump drying system
The solar heat pump dryer not only can save drying cost,but progress can also be guaranteed.Optional heat pump to ensure drying progress.Solar power is 100% free and no pollution. When solar is not stable,we can use the backup heat pump. If calculate with one year,we can calculate as average 280 days with 7 hours strong sunshine, and 80 days with weak orraining days, we still can have 6 KW/day x 280=1 680KW one year for 1pc solar air collector.
Some points need to care about before do solar + heat pump drying:
> Need to check the space to install solar drying system. If have space as outer with sunshine ( no shadow), then we can check to install solar drying system. How many space decidehow large solar drying system can install. Commonly solar drying system install on theroof of drying room to connect with drying room together.
>Solar drying system powered by solar is only pending to save dry cost. When you calculate heat pump dry capacity, need to assure 100% power to dry all goods. Because if raining daywithout no solar, or weak sunshine, etc, then heat pump need to supply 100% power for dryprojects. If no enough, then dry process should stop and influence quality of drying goods.Solar power only can save 20% or more on strong sunshine, less on weak sunshine or no onraining days.
Product details
Solar air collector type
Application
Solar+ heat pump drying system use more for big commercial dry project.Suitable for meat dry,flower dry,vegetable dry,etc.So this dryer can be a Solar Food Dryer or Solar fruit dryer.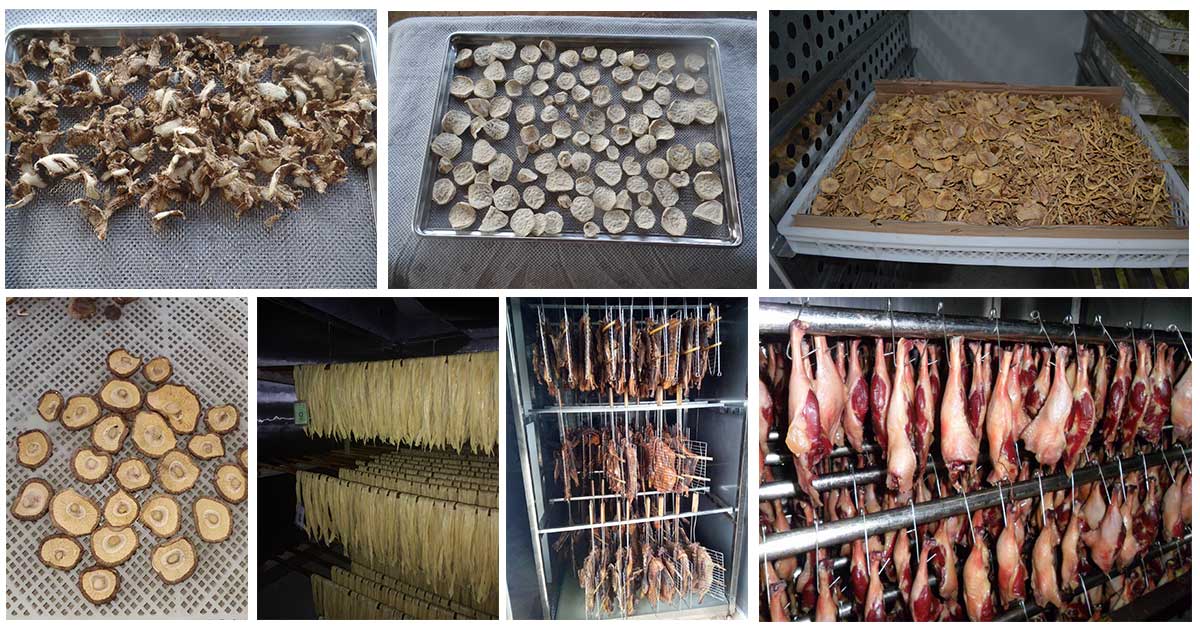 Project photos


---
---
Dryfree solar air collector
1.Providing high temperature heat pump products featured by excellent property and leading technology exclusively.
2.Building complete technical supporting system through technical training and consultation service.
3.Supporting regular return visit and maintenance plan.
4.Providing specially-assigned person tracing service to ensure the good communication and coordination with clients.
5.Committing to providing 1 year free product warranty period and corresponding spare parts.
6.Gradually researching & developing and upgrading products,technology and solution.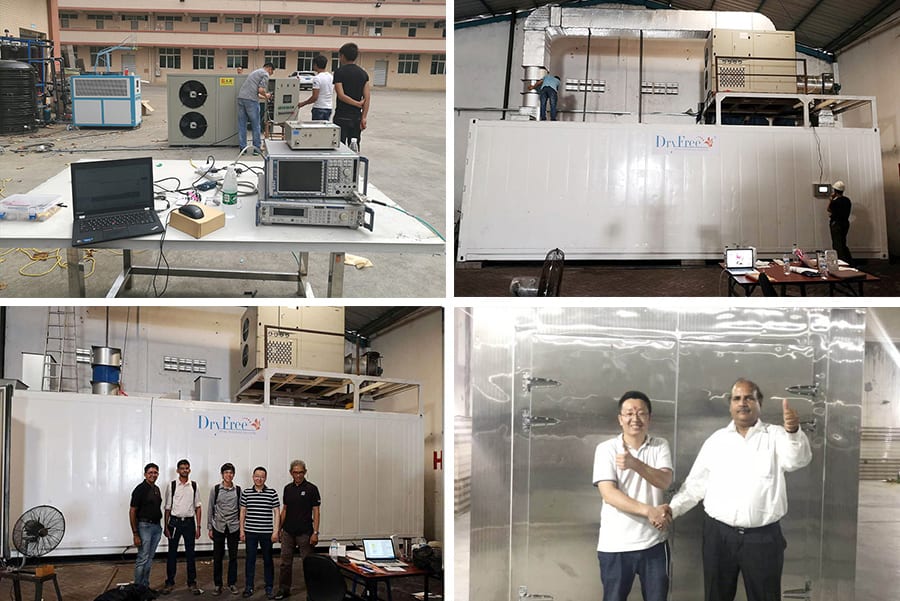 Dryfree always gets prepared for providing you our service. We supply you spare part service for 24 hours a day so you can recover production quickly and timely with the fittings timely supplied by us. We can deliver the commonly used fittings from our warehouse in Dongguan on the current day.And we also can ask our agent and partners in different region to help with after-sale service.We are well-experienced in project after-sales service management and praised by clients.
The excellent, timely and responsible after-sales service is one of the Dryfree brand's appreciation modes.
Dryfree will provide you with excellent after-sales service,no matter how the marketing demand is changed. Once you own Dryfree's equipment, our after-sales service engineers will provide persistent appreciation guarantee for your investment.