Higher Dehumidify Fish Dry Machine
Product Detail
Technical Specifications
AFTER-SALES SERVICE
The water content of small fish is relatively high,should pay special attention to the control of temperature and humidity in drying.As a result of the development of science and technology,Dryfree small fish dryer has been applied in a homeopathic way,which has solved many unsanitary and energy-consuming problems of the traditional fish dryer,which also requires a great deal of labor force.
The efficient dehumidifier is a great development in area of condenser,which greatly improves the condensation dehumidification effect.This dehumidifier is mainly used for the special needs of some guests,mainly used for desiccant in particularly high demand or high value economical crop products.Such as health care products,seafood,etc.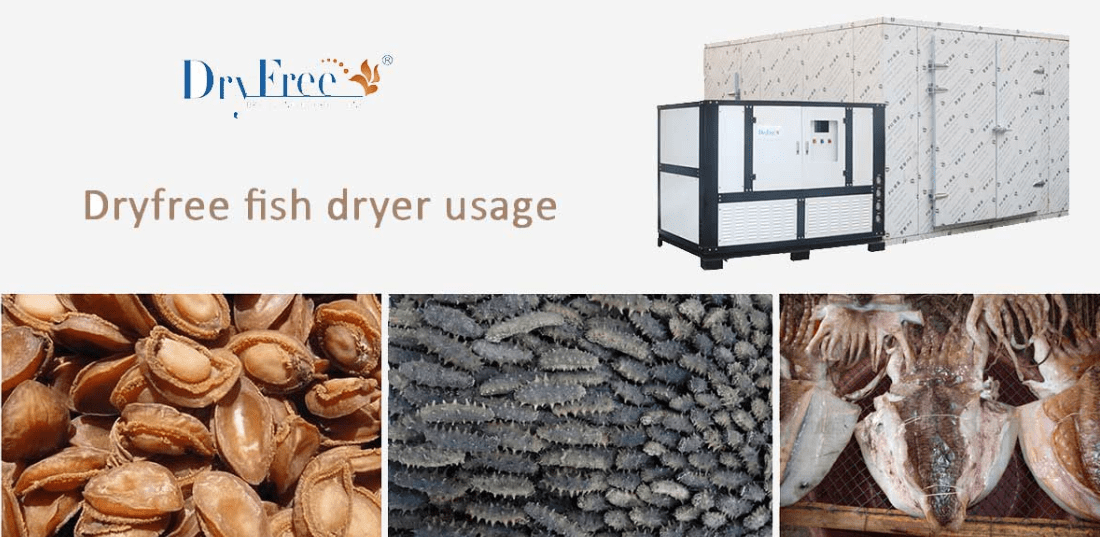 Advantage
1.The efficient dehumidification system timely removal of moisture in the drying room.
2.The whole process of drying computer monitoring, accurate control of drying temperature.
3.The optimal layout of the air duct ensures that the temperature is uniform in each position of the drying room.
4.All the materials in the drying room are heated evenly.The product after drying has uniform color and luster.The quality of dried products is superior to natural drying.
5.No pollution, no emission.
6.High efficiency but low energy consumption in drying process.
Product details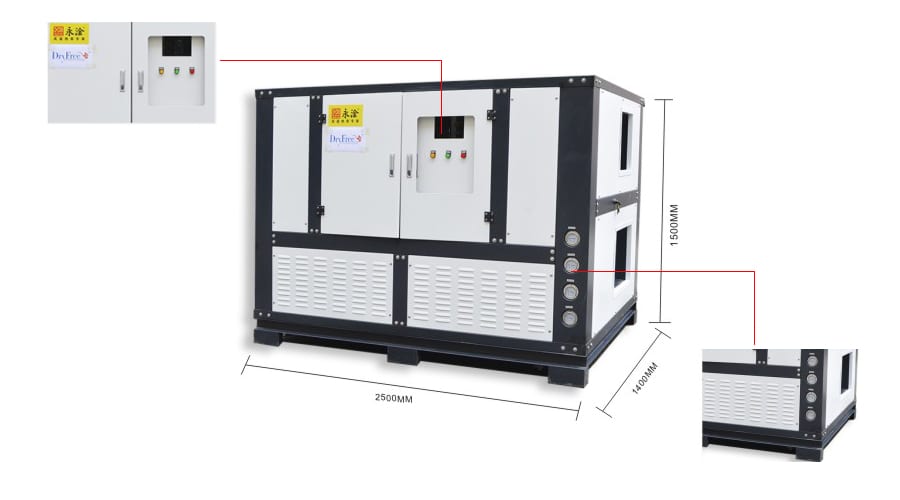 Appliaction
The efficient dehumidifier widely used for drying of seafood,which need pay special attention to the control of temperature and humidity in drying.Such as fish drying,sea cucumber drying,seaweed drying,seaweed drying,shrimps drying,etc.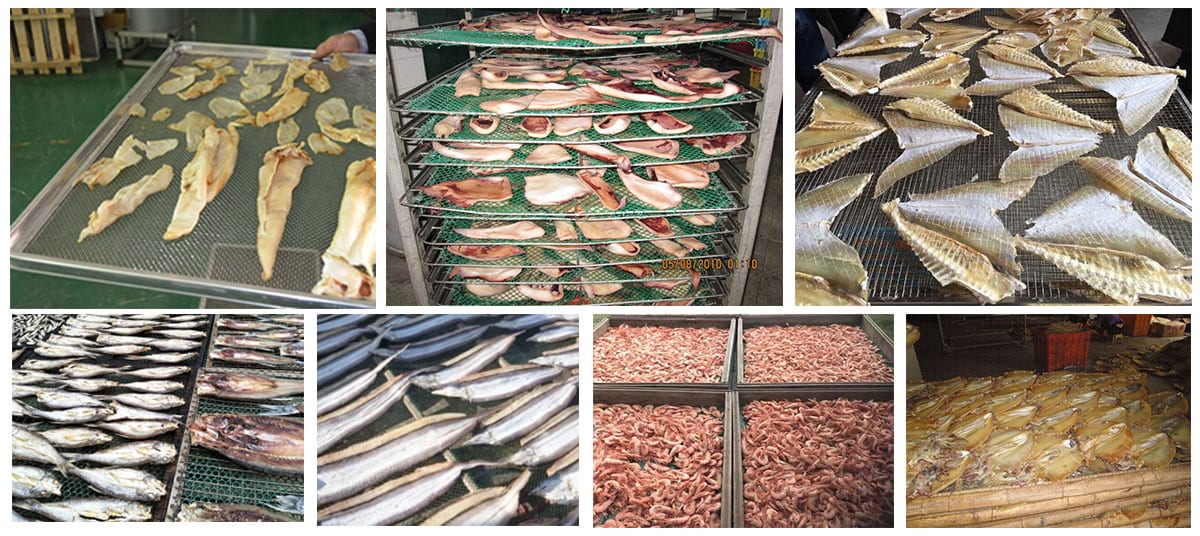 Project photos


DRYFREE fish dryer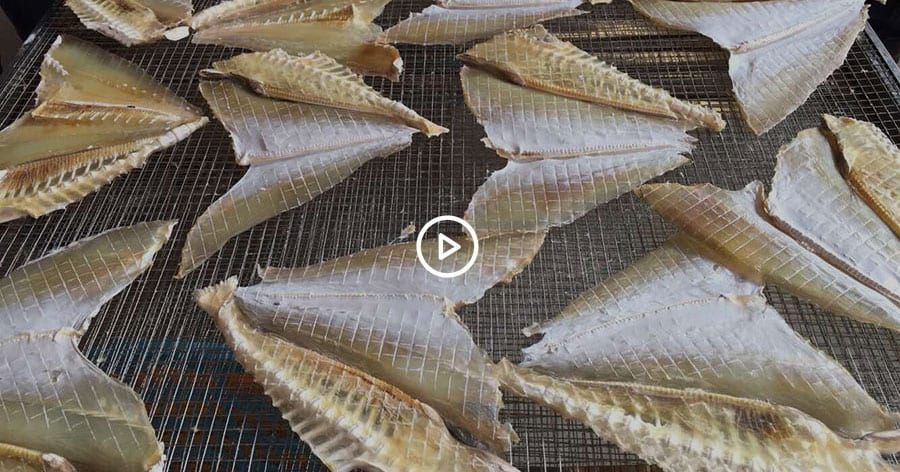 ---
Previous:
No More
---
1.Providing high temperature heat pump products featured by excellent property and leading technology exclusively.
2.Building complete technical supporting system through technical training and consultation service.
3.Supporting regular return visit and maintenance plan.
4.Providing specially-assigned person tracing service to ensure the good communication and coordination with clients.
5.Committing to providing 1 year free product warranty period and corresponding spare parts.
6.Gradually researching & developing and upgrading products,technology and solution.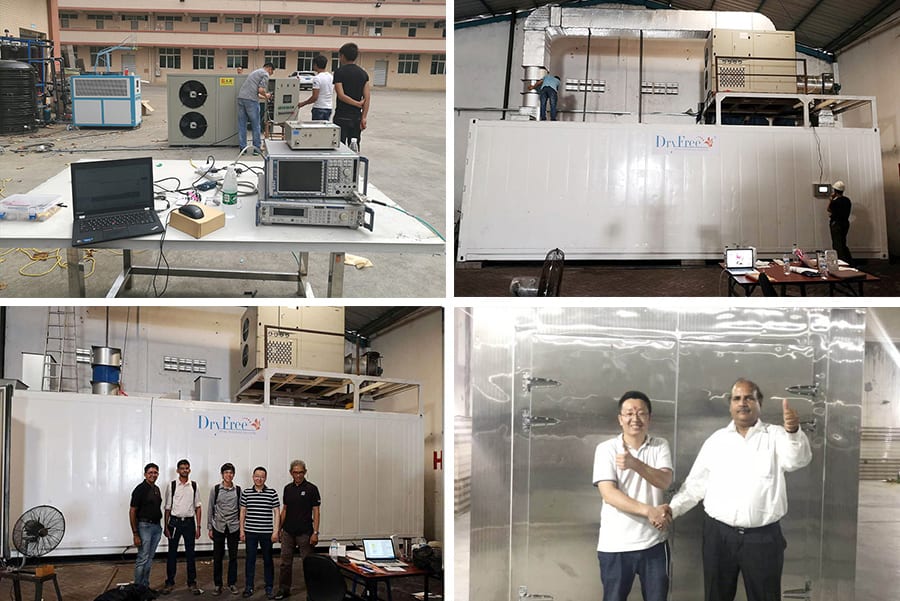 Dryfree always gets prepared for providing you our service. We supply you spare part service for 24 hours a day so you can recover production quickly and timely with the fittings timely supplied by us. We can deliver the commonly used fittings from our warehouse in Dongguan on the current day.And we also can ask our agent and partners in different region to help with after-sale service.We are well-experienced in project after-sales service management and praised by clients.
The excellent, timely and responsible after-sales service is one of the Dryfree brand's appreciation modes.
Dryfree will provide you with excellent after-sales service,no matter how the marketing demand is changed. Once you own Dryfree's equipment, our after-sales service engineers will provide persistent appreciation guarantee for your investment.